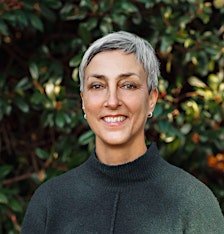 Karen Liebenguth
Karen Liebenguth is an accredited mindfulness teacher, mindfulness suprvisor, certified coach, mentor and facilitator.
She offers 1:1 coaching, tailored coaching and mindfulness programmes for the workplace as well as retreat days in nature. Karen has been working with individuals, teams and groups for 12 years to foster personal and professional development, self-leadership and mental resilience.
Karen has had her own meditation and mindfulness practice for over 12 years. Her deep personal practice has influenced her life in a meaningful way. 
Karen has worked with clients such as Kew Gardens, The Royal Town Planning Institute, Ford, Adam & Eve Communications, Unison, Trades Union Congress (TUC), Working Well Trust, NHS Foundation Trust London Havering, Aromatherapy Associates, K Benchmark, Chobham Academy and others.
For more information on Karen's work visit her website.
Sorry, there are no upcoming events