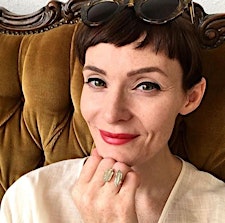 Karena Rathbone Ariel
Karena Rathbone Ariel runs regular classes, workshops, online and Live events on how to use essential oils safely for all the family, in yoga and managing wellness. Since discovering doTERRA essential oils in 2016 and successfully managing her own wellness issues using essential oils, she has been sharing these "Gifts of The Earth" to all. As a certified Aromatherapist, student of French Aromatherapy, special interest in Clinical Aromatherapy and qualified in the AromaTouch Technique, Karena is a doTERRA Gold Leader and has wellness teams based in the UK & Europe.

Please follow Karena's Facebook page Vetiver Oils Hub for further event listings and customer group Essential Oil Hub for aromatherapy support.