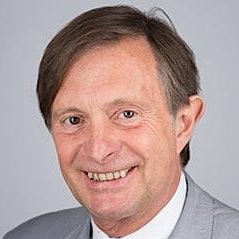 Kenneth Tombs
With a commitment to sustainable business performance and governance, Ken has developed his experiences with the UK Modernising Government Agenda into an Expertise as a Service (EaaS). This 1990s' initiative helped to shape and deliver the transformation and performance of government administration, which continues to this day. His aim is to bring low risk advice and guidance on demand to organisations of all types and sizes as Business Compass.
Focused on the contemporary use of operating models and business architectures; Business Compass recognises its no longer acceptable to 'bet the business' pursuing performance using incomplete information and gaps in operational knowledge.
Significant work:
Supporting SME with regulatory compliance through Business Comply.
The acquisition of the industry leading NYSE listed Canadian oil technology company, Ivanhoe Energy, for its British competitor. Ivanhoe was valued at over $400m at its trading peak.
Leading the Alpine Cloud Service's SME incubator enabling eight new-to-the-public- sector companies to work successfully with central government and local authorities.
European Managing Director for the publicly quoted Australian HR services provider, Chandler Macleod Group.
He was the UK Treasury/Cabinet Office strategic consultant on emerging technologies and their exploitation.
Achievements:
His work on legal admissibility seeded the legal and commercial processes used around the world for the UK, EU and US governments through Queen Mary's law school and the London School of Economics.
As a Board member of the UK National Archive, his work on digital preservation contributed to the UK, EU-DLM and US congressional initiatives in this respect.
He extended the founding business culture work of Roger Harrison to match organisation culture with digital transformation.
Where it started:
His career began as an engineering apprentice, since then experiencing most aspects of corporate commercial life in large and small businesses alike. He has worked for Honeywell, PwC, Logica and DSL Group, with acting as an external consultant to UK and US governments over twenty years.
With a wide range of publications covering legal issues, management culture, document management, technology exploitation, he demonstrates a broad understanding of the contemporary issues facing executives.