Khalil Arouni
Khalil has worked with global brands, regional companies and SMEs, handling their media budget where he established a long-term relationship, ensuring their investment was measured and delivered the expected return on investment. Some of these clients include McDonald's, SABIC, Hayat Kimya and AJVA Ford.
Khalil is passionate about his clients' success and long-term sustainability. Proactive in his nature, Khalil will start by understanding your business goals and objectives and then work with you to craft a plan to deliver the aimed results. Test and measure are crucial in his formula for success.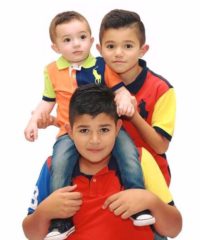 Khalil is a husband and a father of 3 boys. After graduating with an MBA in Project Management, Khalil worked overseas for 26 years where he acquired a wealth of experience in marketing research, business growth, marketing, media planning and management. A wealth of knowledge that business owner can learn from, and help them take their business forward.