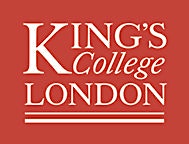 King's College London / Arts & Humanities Research Institute (AHRI)
Research in the Arts and Humanities at King's is distinguished by the intellectual rigour and the innovative enquiry of staff and research students. The Arts and Humanities Research Institute supports research in subjects that are located in different departments, and it encourages interdisciplinary research in the Arts and Humanities.
Building on our unique connections with cultural partners in London and beyond, the AHRI also seeks to foster a dialogue with cultural practitioners, politicians, and the wider public about the impact of our work, and the questions that we need to pursue.
To that end, the AHRI is closely attuned to the cultural strategy of King's College London, and the opportunities presented by spaces such as the Anatomy Theatre Museum and Somerset House East Wing, located in the heart of the College, and in the heart of cultural London, connecting the South Bank and the West End.