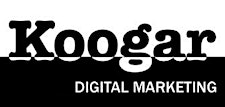 Koogar: Digital Marketing
Use Koogar as your "Outsourced Marketing Department". We will look after your graphic design, social media campaigns and marketing, email campaigns, we will create and update your website and blog.
We'll give you ideas as well as enhance your own ideas to help you get the most from your marketing.
By outsourcing your marketing, you don't have to worry about a thing.
Koogar will look after everything for you!
We're here to have meetings, conversations and more importantly implement and execute your marketing plans and campaigns to get results and brand awareness for you and your company!
Call 0844 811 8464 or email info@koogar.co.uk to find out how we can help you!
Sorry, there are no upcoming events