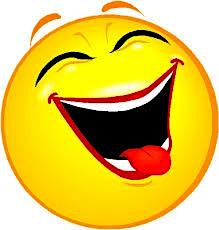 Lady HaHa - Laughter Yoga & Wellness London UK
Welcome to Lady HaHa Laughter Yoga Wellness for a less Stressed , Happier and Healthier You. We are a London based, professional Laughter and Wellbeing business based in London and offer Stress busting group wellness workshops and Laughter Yoga Training. Our services include Laughter Yoga, Gong and Sound Meditation for groups and businesses in London and throughout the U.K. We also run a community laughter club and Laughter Yoga Training School.  
Odette - Founder of Laughter Yoga Wellness London and London Gong runs the London Laughter Yoga Club.
Trained as a Laughter Yoga Teacher and Leader, Laughter Skills Facilitator, Gibberish Coach, Meditation Teacher, Reiki Master and Gong Meditation Facilitator
Our regular community Laughter Yoga Club offers a fabulous way to meet new people.  Laughter is very social and on occassions we head off for a cuppa after Laughter Club. 
 If you are an individual wishing to join our laughter club, please subscribe to our London Laughter Club mailing list to be kept in the loop of future events.
 Laughter Yoga Health Benefits are many, please click to see more.
We offer our services for both corporate and private groups. Laughter Yoga can help Improve Business and Performance and is a fun yet effective offering for almost any group setting.
We offer discounts to Charities and Not for profit organisations. Contact us for a quotation for your group. We can create a unique workshop just for your group, fusing together various holistic stress busting tools.
Laughter Yoga http://laughteryogawellness.co.uk
London Gong http://www.londongong.co.uk/
Laughter Yoga Training Courses http://laughteryogawellness.co.uk/laughter-yoga-leader-training/