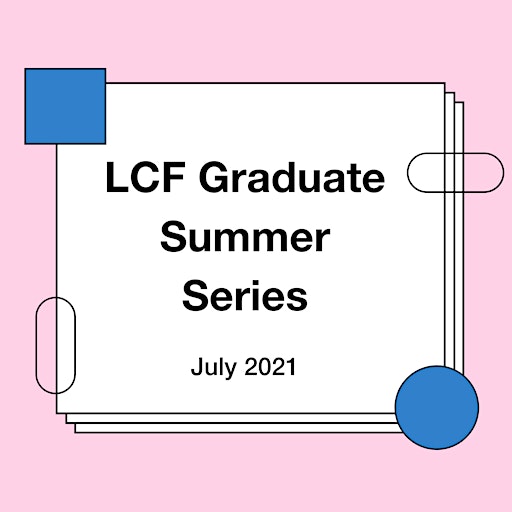 LCF Graduate Summer Series 2021
We know many of you have missed seeing your peers and the opportunities studying in London brings. In July this year, the LCF Graduate Summer Series, aimed at LCF's Final Year Undergraduate and Postgraduate students, brings together a collection of events that you can access remotely on-demand and in-person to; reconnect with your peers, explore innovation in the fashion industry, enhance your skills and knowledge, gain valuable industry insights and consider your next steps into industry. The events have been organised into themes so you can identify which events will be most relevant to your development or interests, as you prepare to graduate from LCF. This series includes both on-demand sessions that you can access remotely from wherever you are or in person if you're currently in London. We also have some exciting prizes to giveaway that you won't want to miss - so remember to check your inbox for our weekly updates.
This series is exclusive to LCF's 2021 graduating cohort only.
Sorry, there are no upcoming events