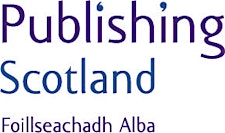 Leafing Through Natural Scotland Book Festival
Publishing Scotland is delighted to be working with the Royal Botanic Garden Edinburgh to celebrate this Year of Natural Scotland 2013. We've put together Leafing Through Natural Scotland a weekend book festival and a beautiful exhibition of books and artefacts from our members.
All the events are free ( except Sir John Lister-Kaye ) so celebrate the start of your booky summer in this lovely location.
Sorry, there are no upcoming events