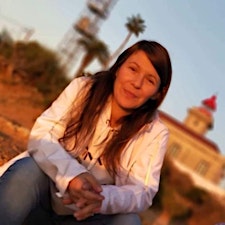 Life Wings - CriStina
MY MISSION IS DEMYSTIFYING AND SIMPLIFYING THE WORLD´S WISDOM SO YOU CAN EASILY TRANSLATE IT INTO A FULFILLED AND BETTER LIFE TO LIVE
I am a life entrepreneur, internationally accredited mindset designer on a mission to raise human consciousness and make this world a better place to live in.
Sounds great?! But before all this . . .
A few years ago I was walking in your shoes. I faced difficulties, obstacles, fears and frustrations, living an unfulfilled and meaningless life. I saw people around me living by their desires, having everything they wanted.
So I asked myself: How can I do the same? How can I find my calling?
I searched for reasons, explanations, solutions and I finally found my answers. I realised that everything we most desire is waiting for us, we just have to learn how to reach it.
I founded Life Wings with the goal of bringing this wisdom to you. I put together the best theories and practices that helped me to get through very tough times and create this program. I am offering you the essence of self-development, including everything you need to succeed on your own. I walked this road by myself and here I am the living proof that all this works.
LEARN TO IMPROVE MENTALLY AND PHYSICALLY BY PROJECT BELIEF, DESIRE AND EXPECTANCY IN ALL YOUR THOUGHTS AND ACTIONS
Cascade Wellness Resort • Lagos
€3,118.76 - €3,545.82
Cascade Wellness Resort • Lagos
€3,118.76 - €3,545.82
Cascade Wellness Resort • Lagos
€3,118.76 - €3,545.82