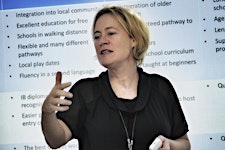 LivingSwitzerland Education Consultancy
As a mother of school-aged children and an Expat myself, I have had to make sense of extremely different school systems and often found it hard to get accessible information about available schooling options.
A school teacher and mother, I want to help you to make informed choices about the right schooling option for your child. My many years of employment at different Swiss schools have given me valuable insights into the Swiss education sector and I have allowed me to provide guidance to many parents.
Sorry, there are no upcoming events