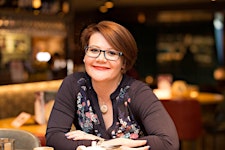 Lizzie Phillips - Women In Business Network London
The Women in Business Network (WIBN) is all about supporting female entrepreneurs and professionals in the workplace.

I'm Lizzie Phillips and for almost a decade I've been running WIBN events across the capital, helping women find business leads, opportunities, partnerships and collaborations.

Our members aren't latte loungers but inspirational career women who really put the work into a working lunch.
Over 120 business-minded women attend my groups each month in fab London locations and we'd love you to join us.
You can find out why they love being members here 
Or just come along and see for yourself.