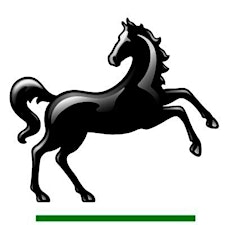 Lloyds Bank
Welcome to Lloyds Bank Events
At Lloyds Bank, we want to be by your side providing support and guidance. That's why we've created a programme of free events, hosted by influential industry experts, covering a wide range of topics to help you build skills, knowledge and networks.
These events are for everyone - you don't need to be a Lloyds Bank customer to register and attend!
Eventbrite is a third party application. This means it is not owned or operated by Lloyds Bank. If you use this application you must sign up to Eventbrite's Terms of Service, Privacy Policy and Cookie Policy. You can review your marketing preferences once you have created/logged into your account by selecting "Account" then "Email Preferences"
The views and opinions expressed in events are those of the presenters and do not necessarily reflect the views and opinions of Lloyds Banking Group. While all reasonable care has been taken to ensure that the information provided is correct, no liability is accepted by Lloyds Bank for any loss or damage caused to any person relying on any statement or omission. This is for information only and should not be relied upon as offering advice for any set of circumstances. Specific advice should always be sought in each instance.
Lloyds Bank plc. Registered Office: 25 Gresham Street, London EC2V 7HN. Registered in England and Wales no. 2065 Lloyds Bank plc is authorised by the Prudential Regulation Authority and regulated by the Financial Conduct Authority and the Prudential Regulation Authority under registration number 119278. Mental Health UK. Registered Charity no. 1170815.
Sorry, there are no upcoming events