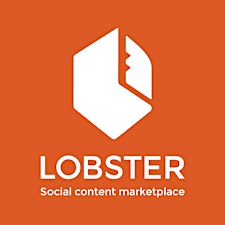 Lobster
Lobster is an AI-powered platform which enables brands, bloggers, the media and press to search and license visual content straight from social media and cloud services, including Instagram, Facebook, YouTube and Dropbox.
With smart AI filters, we're keen to help you find the perfect needle in the world's most complex haystack from the 1.8 billion images and videos posted online every day.  
We also work hard to protect the IP rights of our content creators by providing a way for companies to legally license their content, with 75% of the revenue going to the owner of the photo or video.
Lobster affords companies the opportunity to download the type of authentic and diverse content that consumers demand to see in brand communications.
Sorry, there are no upcoming events