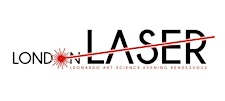 London LASER
LASER is a series of evening gatherings that bring artists and scientists together for informal presentations and conversation with an audience, co-hosted by University of the Arts London (Central Saint Martins MA Art and Science and the Lens) and University of Westminster (Broad Vision research and learning), in association with Leonardo/ISAST (the International Society for the Arts, Sciences and Technology).
Each evening event presents guest speakers from a range of disciplines (artists, scientists, philosophers, historians, inventors, etc), plus a platform for announcements from audience members and an opportunity for discussion and socialising.
Free of charge and open to the public, London LASER offers stimulating talks and encourages lively discussion in an informal academic setting.
Sorry, there are no upcoming events