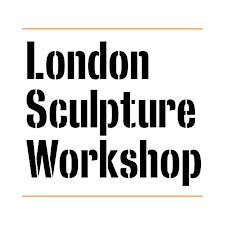 London Sculpture Workshop
London Sculpture Workshop is an independent sculpture studio in Woolwich, South East London, located within Thames Side Studios, offering exceptional facilities for artists and those interested in making three-dimensional work.
Our short course programme covers a wide variety of technical and skill-based processes, taught by practicing artists in superbly equipped workshops. We teach a range of skills including welding, casting, mould making, metal and wood work, ceramics and hot metal practices.
London Sculpture Workshop is a not-for-profit, community interested company, established in 2012 by artists Giles Corby and Jessica Mello, trained at Royal College of Art and Slade. LSW has partnered with a number of prestigious organisations including; The British museum, The Crafts Council, CRISIS, The Architecture Association and Oxford Brooke's University. In 2013 and 2014 LSW was awarded the Chelsea Arts Club Trust 'Artist Run Space Award' and awarded a grant for our work from the Mayor of London in 2016.
Courses available to book throughout the year.
More information here: http://londonsculptureworkshop.org/