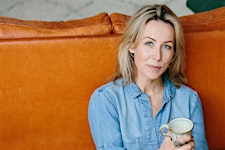 Louise Hoffmann Brooks / BSc Psych. /Family Advisor & Coach / ParentingSuccess
I'm Louise, mother of two children, family advisor and owner of Parenting SuccessLtd. Originally from Denmark, I have spent most of my adult life abroad and have a created bilingual family of my own. Besides my qualifications as a life and business coach I hold a degree in Psychology and have specialised in the area of parenting and family dynamics.  
As a working mother I fully appreciate the joys and challenges of parenthood. I know that jugggling the demands of a career and busy family life can get in the way of all the best intentions we had when we first became parents. It can feel difficult to change habits and unwanted family dynamics without the inspiration and help from something outside of ourselves. ParentingSuccess offers just that; a time out for you to reconnect with what you wish for for your family and a yourself as a parent.

With Parenting Success you will be exposed to alternatives to time outs, threats of 1.2.3 -or else... and exhausting power struggles. While it can feel tempting to get our kids to cooperate  using these tactics in their toddler years, this rarely works when our little ones become teens with a will of their own and courage to defy us. Besides - it strains the connection with share and lessens the natural respect that ought to exist between parent and child. 
My workshop topics address a wide range of topics that are relevant for parents of toddles and tweens and teens alike. All of my workshops will introduce you to practical and positive and effective strategies that can make an enormous difference to your family life. For those that wish for more bespoke support we offer 1:1 parent coaching sessions (in person / via Skype) - allowing you to set positive goals, create change and become the parent you would like to be - with me assisting you in identifying ways to overcome what may be standing in the way.  
Whichever way feels right for you - I am here to support you on your parenting journey 

Louise