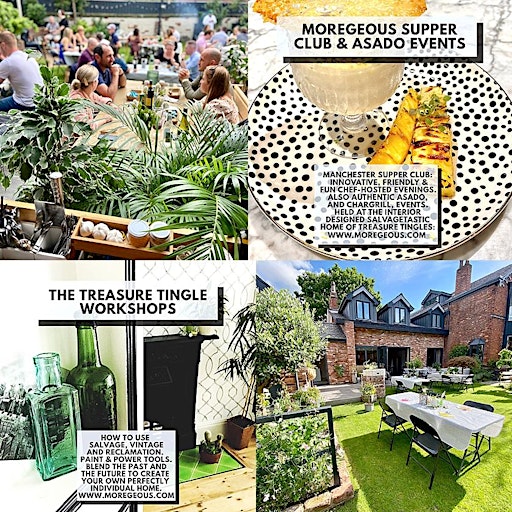 Make It Moregeous
Manchester Supper Club and Workshop Venue
The Moregeous Supper Clubs : A range of fantastic food events & pop ups, daytime and evening, which took place pre-Covid and safely during Summer 2020. Book onto hosted events or get in touch to enquire about corporate events and personal bookings. Chefs or guests looking for a venue also please feel free to get in touch.
"The Treasure Tingle Salvage Workshop" - Saturday workshops focusing on using salvage, reclamation and vintage to create a unique contemporary home with soul.
"How To Renovate" - Full day workshop teaching skills, walking workshop, how to project manage your renovation, inspirational ideas, take home knowledge, personalised advice. Lunch & refreshments.