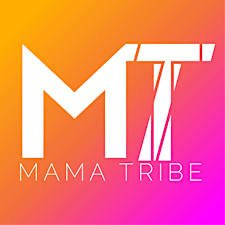 MAMA TRIBE
WE HAVE DECIDED TO POSTPONE ALL MEET-UPS WHILST CORONAVIRUS IS A CONCERN. PLEASE FOLLOW OUR FACEBOOK PAGE FOR UPDATES AND ONLINE LIVE EVENTS
https://www.facebook.com/groups/mamatribemeetups/
Mama Tribe is an online community supporting Women in business and through Motherhood.
We launched in 2017 and have quickly grown a fabulous online community. But, being able to meet up, face to face is a fabulous way to make new friends, promote your business, network and collaborate, so that is what we are launching this year.
As Mums and Women in business, we need time out! Time away from all of the fabulous chaos family life brings. So once a month we will be 'Gathering the Tribe' at different locations across the UK.
Our meet-ups are laid back social events, where you can network and chat business, motherhood or about life in general.
Most event will start with a host or guest speaker sharing her story, followed by a Q&A session. Then everyone is able to mingle and get to know each other.
Our guest speakers will be advertised each month, for each location, so you can choose which one you would like to attend.
There is no need to commit to attending every month, you can just attend when you want to and when you can.
As a member of Mama Tribe, these meet-ups are FREE.
For non-members they are just £10 per event, but places are limited. 
Find out about all Mama Tribe meet-ups across the UK and connect with Women and small business owners via our Facebook group - https://www.facebook.com/groups/mamatribemeetups/
Sorry, there are no upcoming events