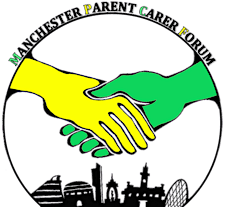 Manchester Parent Carer Forum
Manchester Parent Carer Forum (MPCF formerly PACT) is funded by the Department for Education and aims to work in partnership with Manchester City Council, Health and Education settings to shape and influence services, to ensure they are fit for purpose and meet the needs of disabled children, young people and their families living in Manchester.

MPCF understands the day to day challenges faced by parent-carers, as we are parent-carers too. The aim of MPCF is to give parent-carers a voice and to make their views heard in the improvement of services for our children.