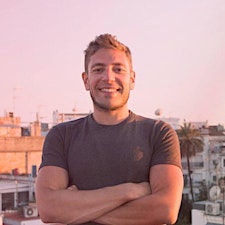 Marc Péridis
MARC PERIDIS
is a teacher/mentor specialised in deep transmutation through the awakening of higher purpose. He began his explorations of the mystery schools in 2012, a practice which has supported him in overcoming long-standing trauma patterns around money, sex and relationships and stepping into his role as a guide/coach.
In 2014, a strange and intense experience of unexpected channelling in a temple in Bangkok changed the course of his life, leading him to his initiation into shamanism.
In a short time he has undertaken missions in locations such as Mongolia, Brazil, Tanzania, and Turkey, and has taught workshops and individual sessions to over 500 participants and clients around the world.
Having trained with shamans and specialists in many disciplines, his main tools include: breath/sound work, spontaneous movement, intuitive mentoring, non-local energy work, and intuitive/psychic development.
Sorry, there are no upcoming events