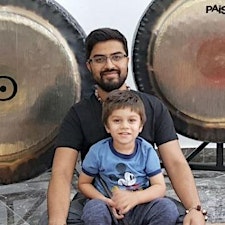 Meditation4All

Meditation For All - Inspired to share meditation to all
Meditation 4all is Meditation community in Leicester, UK. We also serve the world with our vision through Youtube, our Website, online courses and personal therapies. Our group classes and services are open to all regardless of race, background, age or beliefs. We aim to help people effectively use meditation and alternative therapies to promote inner well being at the physical, energetic, mental , emotional and spiritual levels.
The intentions of ours is to assist people in learning the science of meditation in a simple way which can be integrated into our daily life. Meditation is nothing but discovering the depths of who you are!  
Why Meditation 4 all?
We are committed to making ancient meditation practices available, practical and accessible to our dedicated students. We aim to share and guide our students through the techniques and philosophies of meditation, in a clear and concise way. We also run a range of easily accessible courses and group meetings to meet the needs of our diverse users.

Group Meditation
We run a relaxing group meditation on a bi monthly basis which is open to beginners and advanced students. We practice guided meditations which are based on focusing on the breath and contemplation into our true nature. Group meditation is a powerful way to reach the depths of meditation in a conducive group atmosphere. ( link to guided meditation on youtube)
Group Sound Bath/ Sound therapy
Our most popular event is our monthly sound bath. A chance to relax and be immersed into the healing sounds and energy of Gongs, Singing bowls, Shammanic drumming and other stringed instruments.This is a experience not to be missed. ( link to our youtube video)
Worldwide Community
Be a part of our global community through enrolling on our online courses, Facebook group, Youtube Channel, and online distance therapies for those who can't physically be present with us.
Sorry, there are no upcoming events