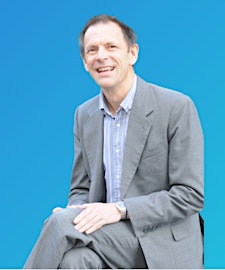 Michael Dunne, Business Doctor for Southampton East
Michael freely admits to being fascinated by models, that is, business models.
"I do enjoy trying to understand the mechanics of a business, how it functions and what it is trying to do" he says.
Michael's experience comes from 10 years with Cisco followed by 10 years with a local technology services company -aap3 - where he is both a shareholder and one of two Non-Executive Directors. 
With a strong background in technology services especially the sizing, scoping and setup of technology projects and maintenance service contracts both in the UK and in Europe,  Michael has performed in a variety of roles ranging from on site engineer -"doing the doing" – to full departmental and commercial responsibility at aap3 which included  leadership of a successful management buy out initiative along the way.
"Problem solving and analysis, business development, financial awareness, contract negotiation are where my key strengths lie" he says "especially relating to technology".
If you feel that I may be able to help you, then please give me a call for an initial exploratory discussion or attend one of my seminars or workshops to get a better understanding of what I can provide to you.
With three sporty teenage children, Michael is often found alongside a cold, muddy rugby or hockey pitch; he much prefers the warmer indoor netball court!
Sorry, there are no upcoming events