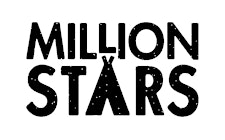 Million Stars (Sustainable Events)
Here at MILLION STARS the sky really is the limit!
Million Stars Sustainable Events are an environmental consultancy with a difference. Not only do we enable the event industry to deliver sustainable events, working towards a globally recognised standard, they practice what they preach!
Every year we coordinate large scale green action campaigns by attending some of the UK's largest festivals to recover some of the 23,000Tonnes of waste generated each year. This waste is then taken to two UK prisons where prisoners engage in purposeful, work-relate activity by repurposing equipment for reuse through Million Stars' 'rent a tent' and 'chairhire' schemes or tents beyond repair are upcycled into a sustainable fashion.
Million Stars is an innovative sustainable event company, founded in 2015 by Great British Entrepreneur Award winner, Julie Anne Parker. Based in Manchester City Centre, Million Stars aim to reduce event waste across the and EU supporting the growth of a sustainable event industry.
Since 2016, Million Stars have led a series of initiatives to support event organisers to work towards zero waste. We have worked with organisations including LJMU, UoL and Festival Republic to reduce waste. The majority of our work is centred around preventative measures including supporting event organisations, venues and showgrounds achieve ISO:20121 accreditation, the international standard for event sustainability.
Million Stars Sustainable Events mission is to use waste as a force for social good and make sustainable events accessible to all!
Circular Economy Events and Camping
We recover waste from within the hospitality, leisure and tourism industries and repurpose equipment, making it available for hire. This includes tents, outdoor catering and party equipment and a wide selection of camping chairs. Million Stars have also managed their own not for profit camping club called the Million Stars Hotel and Camping Club. The club holds camping exemption certification and was one of the first organisations in the UK to champion 'urban camping' utilising our some of our urban hidden gems as opposed to traditional rural campsites. We also provide pop up THS 'temporary holiday sites' at some of the UK's biggest events and tourist attractions and 2-day festivals. We aim to enable members to benefit from a tech detox by going offline and outdoors. Many of our members are families or community focused organisations seeking to teach new subjects in an outdoor classroom with camping, a BBQ and toasted smors over a campfire
Sustainable Events Consultancy
Green Stars Event Sustainability Certification, ISO:20121 and UN SDG's.
Our award-winning team of environmental specialists possess a wealth of knowledge in sustainability, delivering environmental international standards for global organisations, large shopping centres and universities, working closely with Local Growth Hubs, Chambers of Commerce and key decision makers within the sector.
We also provide a stepping stone pre-accelerator programme for smaller businesses who are committed to delivering more sustainable events with likeminded peer organisations but may not be in a position to undertake full International management Standard certification. Our mission is to make sustainable events accessible to all.
Using Waste as a force for social good!
Sustainability is embedded throughout our organisation, each year we recover some of the 23,500T of waste generated at UK music festivals and take it to prisons, where prisoners engage in entrepreneurial, purposeful work-related activity by turning tents beyond repair into new products, made entirely out of festival waste.
Using waste as a force for social good.
We also recover abandoned camping chair, and these are available to hire as a unique alternative to traditional chair hire and one that generates positive social value. Each chair has been professionally cleaned to 'as new' condition and re-branded by prisoners.
We pride ourselves on being an organisation that not only prevents waste but innovates to re-use non-avoidable waste in the form of 'secondary use materials'. In 2018 we reached the finals of several innovation competitions, including the prestigious Venturefest North West held at Manchester central. We have successfully delivered interventions and solutions that have innovated processes and industries
We are currently identifying solutions for inflatables, tents, coffee sacks and diving suits to name a few.
 www.millionstars.co.uk
info@millionstars.co.uk
07843 319 110 
,
Sorry, there are no upcoming events