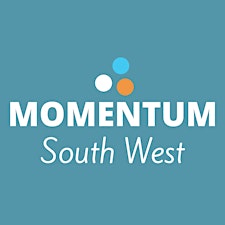 Momentum South West Ltd
Momentum South West provide Training, Coaching and Consultancy services to business all over the South West of England.  
Our core areas of expertise are Sales, Customer Service, Leadership and Personal Branding.
Our approach is friendly and fun, and is tailored to precisely what's required.  Training is built to be both practical and participative.  
You'll enjoy the learning process and get great value from the time you invest.
98% of our Training Delegates recommend us...which we are very proud of.
Find out more by visiting our website www.momentumsouthwest.co.uk
Here's a link to our COVID-19 FAQs to help explain how we'll manage your booking if it's affected by the outbreak https://www.momentumsouthwest.co.uk/faqs-in-light-of-covid-19-outbreak/
Sorry, there are no upcoming events