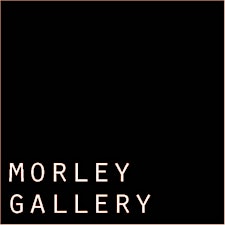 Morley Gallery
Morley Gallery is a public venue that is dedicated to reflecting the breadth of art and design practice. Our multi-disciplinary programme of exhibitions and events supports the creative development of artists working across all art forms and at all stages of their careers: students, emerging and established.
Our exciting building project is starting and the gallery is now closed for refurbishment. Exhibitions and displays continue in the College main building, adjacent to the Gallery.
Morley Gallery & Exhibitions showcases new ideas and different perspectives in ways that are inclusive, innovative and enjoyable. We aim to inspire and stimulate new ways of thinking about our past, present and future. The gallery is free entry and everyone is welcome.
Morley College London also has an art collection which is on permanent display and includes work by Edward Bawden, John Piper, Bridget Riley, Maggi Hambling and Denzil Forrester.  Our displays, exhibitions and art collection located in the College are publicly accessible and can be visited during College opening hours.
Morley Gallery is part of Morley College London.
Sorry, there are no upcoming events