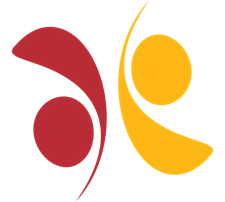 Mpowerment Ltd.
Mpowerment Ltd. provides Team Building Events & Performance Improvement Training for individuals and corporate clients, along with running is flagship events, "7 Days Empowerment Coaching Certification Training" (ECCT), "4 Days Empowerment Activities Instructor Training" (EAIT), "3 Days Speaking & Presenting with IMPACT Training" (SPWI) and "2 Days Time 2 Break Free Bootcamp" (T2BF).
We train other Trainers and Service providers how to add variety to their events and make it a memorable and an experiential event as suppose to just an intellectual experience. We do this by taking them through our EAIT (Empowerment Activities Instructor Trainings).
We provide coaching and mentoring for individuals and business owners in various fields such as mindset, publis speaking, NLP etc.
We also specialise in helping executives and their teams to recover there emotional intelligence. Through a special process that allows them to release negative emotions such as anger, sadness, fear etc. from their past so they can create a compelling future.
Specialties
Training, Public Speaking, Firewalking, NLP, Healing Your Emotional Trail Process, Team Building, and Mindset
Sorry, there are no upcoming events