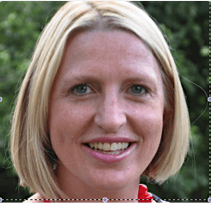 Nancy Kinder
Nancy Kinder, a KM and community consultant and trainer at Connect and Share Consulting.
She is a passionate Knowledge Management professional with over 18 years network building experience who is eager to inspire and help more people into the world of knowledge sharing and collaboration because she can demonstrate the big benefits it brings both to individuals and organisations.
Former, Global Knowledge Manager at Cadbury/Kraft and has also worked with organisations such as European Central Bank, World Bank, CGG, RWE, HMRC, Mondelez and Vorwerk International.


As a big supporter of networking and collaboration, Nancy is facilitating the development of a new group, the Knowledge and Community Network in the UK. For more information, see the the LinkedIN group - https://www.linkedin.com/groups/8607673