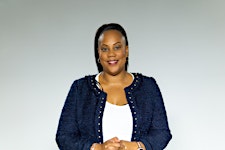 NATALIA NICHOLSON
Hi, I'm Natalia, and welcome to my digital office!
In case you missed my short bio on the events page, I am a proud mum and wife based in London and I am a serial entrepreneur and digital marketing consultant. I have worked with various brands and individuals both here in the UK and abroad to up their marketing game.
 And while I do feel very excited about marketing and entrepreneurship, why don't we have a short, more relaxed chat while we avoid going into the tech-y boring side of things so early? Allow me to share more things about myself, and who knows, you and I might not be that much too different!
I am a second-generation immigrant of Carribean heritage, and with that in my heart, I have a soft spot for female hustlers, POC-led and women-led brands, and companies that champion diversity. While my services are open to all types of individuals who dream of building their own brand, and learning how to market the hell out of it, I want to share my pride of being a woman of colour who is in the wild market of digital businesses, especially here in the UK.
 According to the Rose Review of Female Entrepreneurship, only 1 in 3 UK entrepreneurs is female: a gender gap equivalent to 1.1 million missing businesses. And while that gap, I hope, will slowly but surely close, we have a long way to go to make sure that women reclaim their power, especially in the world of trade and business. And with my expertise and experience, I hope to help other fempreneurs rise to the level of their potential.
 British women-led businesses also have a higher churn rate, meaning more start-ups and closures. But it is important to note that these women were actually less likely to attribute closure to 'business failure' and more likely to cite 'personal reasons'. Yes, you've guessed it right. They have family, or kids on their mind and hands. And, honestly, I believe the best person to help another woman learn new entrepreneurial habits, have power over herself and against traditional expectations, and take charge of her dreams, is a woman who has gone through the same struggle.
 I understand the struggle and the process of learning how to marry your passion for entrepreneurship, your love for your family and your desire to pursue personal passions. I've discovered detours along the way and I want to share everything that I have gleaned on building my own brand and also helping brands and entrepreneurs build theirs. A painful struggle becomes a more worthwhile adventure when it is shared with people who are going through it with you.
 Keep browsing around my social media pages that gives tons advice and knowledge away and please feel free to send me a message if you want to get more personal and learn more about where to start on your adventure with me and OUR woman tribe.
I look forward to seeing you at my events!