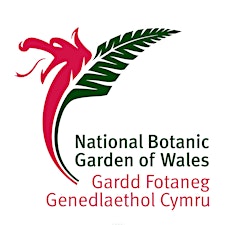 National Botanic Garden of Wales • Gardd Fotaneg Genedlaethol Cymru
Set in the beautiful Carmarthenshire countryside, the Garden is a fascinating blend of the modern and historic.
Here you'll find an inspiring range of themed gardens, the world's largest single-span glasshouse, the British Bird of Prey Centre, a tropical Butterfly House, play areas and a national nature reserve, all set in a Regency landscape which provides the stage for a packed programme of events and courses throughout the year.
•

Wedi ei lleoli mewn rhan hynod o brydferth o Sir Gâr, mae'r Ardd yn gyfuniad difyr o'r cyfoes a'r hanesyddol.
Cewch weld amrywiaeth o erddi wedi ei seilio ar themáu penodol, y tŷ gwydr un-rhychwant mwyaf yn y byd, ardaloedd chwarae a gwarchodfa natur genedlaethol; Plas Pilipala; a lleolir y cwbl mewn tirwedd a grëwyd yn wreiddiol yng nghyfnod y Rhaglywiaeth. Mae'n llwyfan ardderchog ar gyfer rhaglen sy'n gyforiog o ddigwyddiadau a chyrsiau ar hyd y flwyddyn.
National Botanic Garden of Wales • Carmarthenshire
£42.27
Treborth Botanic Garden • Bangor
£24.04
Treborth Botanic Garden • Bangor
£24.04