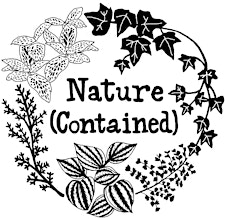 Nature (Contained)
Nature (Contained) was born out of an idea to recycle gin bottles into beautiful terrariums (or bottle gardens).
Alex has grown this idea and combines it with her love of sparkly things and now upcycles crystal glasses and decanters, even cafetieres into miniature ecosystems, If you can drink from it, it can be turned into a terrarium!
Suitable for those without a garden or green fingers, everyone can enjoy a small piece of nature (contained).
Sorry, there are no upcoming events