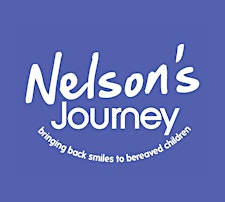 Nelson's Journey - Norfolk's child bereavement charity
 Nelson's Journey provide specialist therapeutic support to children and young people aged 0 - 17 years inclusive, living in Norfolk, who've experienced the death of a significant person in their life.
We offer a range of group and 1:1 therapeutic interventions delivered by our team of professional Child Bereavement Support Workers. We also operate a Support Line for those who have concerns for the well-being of a bereaved child or young person and others who wish to seek guidance of how to support them through challenging times.
In addition, we provide child bereavement awareness training to professioanls, helping them to be better eqquipped to support the needs of children and young people who experience the death of a special person in their life. 
Nelson's Journey is proud to provide it's free services with grateful thanks to those who fundraise in support of their work.  
Sorry, there are no upcoming events