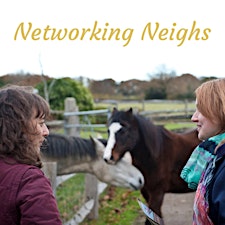 Networking Neighs (Sussex)
Networking Neighs is run by Sussex-based leadership and development business HorseSense UK.

The event was created to facilitate participants to demonstrate their skills and unique abilities to speed up the process of "know, like, trust", along with getting help advice and support on their own challenges, in a collaborative and memorable environment.
Now with over 7 years of networking experience behind us, our legacy is a slew of inspiring new business connections and ventures across the UK through the meeting of like minds.
Join a diverse group of local businesses and the HorseSense UK herd for these powerful and memorble meetings, where you make deep and lasting impact on people. 
We look forward to welcoming you along to an event soon!
Becci, Dainty, Squirrel and Jim