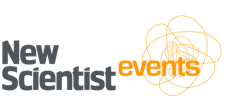 New Scientist Events
New Scientist Events presents a series of lectures and one-day events, digging deep into subjects that affect us all and explain the world around us, presented by the experts working on the latest cutting edge research in their fields. Look out for events in the UK, Australia and the US, where you'll get to grips with some of the most fascinating subjects in science.
New Scientist is the world's leading weekly science and technology magazine and brand, covering not only the latest discoveries and big ideas, but also their implications for society, industry and the environment. New Scientist is an authoritative voice on all matters related to science, technology and the ideas improving our knowledge of the universe and those shaping our world and lives.