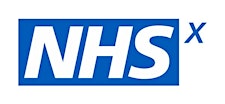 NHSX
We're here to give patients and staff the technology they need.
From 1 July, NHSX brought together teams from the Department of Health and Social Care, NHS England and NHS Improvement into one unit to drive digital transformation and lead policy, implementation and change.
NHSX will deliver the Health Secretary's Tech Vision, building on the NHS Long Term Plan. We will speed up the digital transformation of the NHS and social care.
We are here to:
Reduce the burden on our workforce, so they can focus on delivering care
Give people the tools to access information and services directly, so they can best take charge of their own health and care
Ensure information about people's health and care can be safely accessed, wherever it is needed
Aid the improvement of safety across health and care systems; and
Improve health and care productivity with digital technology
Sorry, there are no upcoming events