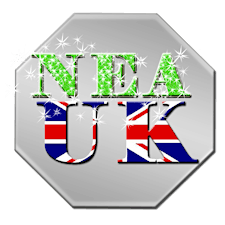 NIGERIAN EVENTS AWARDS UK
Vanessa Oluwole is an International Events Planner and the Creative Director of LvLv Events. She is a trainer, Business Coach & Mentor to Event Mgt. Business Owners and Organiser of Int'll Women of Power Business Show & Promotion. A Chartered Event Planner with ISO 9001 and Prince 2 Project Management qualified.
She works with people via the media of tailor-made training programs and workshops to build their confidence and self-esteem, to fulfill their destiny by empowering them with financial and business information to support their businesses. Vanessa has over 1000 events covered since 1998 and 500 since 2008 in UK with her team. She is married and mother to 2 lovely girls. Vanessa is the Chief Coordinator and Anchor for the NEA –UK and Director of IT and Promotions.
Jummy Ariyo  is the CEO of Splendour Events Design Company; a Wedding and Special Events Planning and Management company. After 13 years, she left a Finance Management position with the Metropolitan Police Service to make a career of a long time passion for parties and events planning and organisation – an interest she developed since her University days in Nigeria.
In 1991 she single-handedly planned and organised her own wedding here in the UK and in Nigeria and has since done the same for several family and friends as a hobby – which she has now turned into a career.  She has attended several Events Decoration courses and also she obtained a Wedding and Special Events Design Diploma with the UK Academy of Wedding & Events planning. Since forming her company, she has received several styling and coordinating commissions for weddings, birthday parties and Award Nights.
Jummy is a keen social and professional Networker, and a Public Relations and Marketing practitioner. She is a veteran Broadcaster from the OGTV,  Abeokuta studios with some added experience in radio broadcasting.  Jummy is Co-Founder/Director of Guests Management, Sponsorship and Partnership Relations, and Social Media Marketing for the NEA-UK.
Tope Otufale is the CEO of Divine Inspirations 1; an Event Management & Catering Company. Tope started her business in 2007 by venturing into catering business and adding Venue Décor to the business in 2010 which she is passionate about.
She is a seasonal and trained florist, balloon artist & drapery expert. She is an advocate against abuse of Nigerian women & children. She is currently studying law at the Metropolitan University London.
Tope has 2 sons and a daughter who have passion in the business. Tope is Co-Founder/Director of the Admin & Finance of NEA-UK.
Sorry, there are no upcoming events