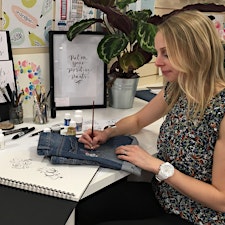 Nikki Whiston Inks
Hello, I'm Nikki, a Hand Lettering Artist in South Yorkshire!
I have lots of workshop venues around south yorkshire and other areas. They are not all on my eventbrite page so please visit my social media @nikkiwhistoninks or my website and click the workshops tab :)
My workshops are all suitable for beginners and I give lots of one to one help throughout.  They are friendly and casual and anyone is welcome so come along! If you would like to see more of what I do and photos of my events, visit my Facebook Page Nikki Whiston Inks!
Sorry, there are no upcoming events