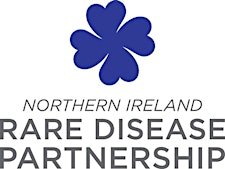 Northern Ireland Rare Disease Partnership
 NIRDP brings together patients, carers, families, clinicians and health professionals, researchers and academics living and working with rare disease. We're patients, carers, clinicians, and researchers. We live and work every day with rare disease. We are experts- by experience; technically and clinically. We have strong networks across Northern Ireland, the UK and the world.
We connect, advocate, educate, and innovate to achieve our vision- that no one is disadvantaged because of the rarity of their condition.
We are committed to work constructively in partnership with others in the belief that we are 'Stronger Together' and that we can make a real difference to the lives of people living with a rare disease. We collaborate and create opportunities to:
• Connect and bring people living or working with rare diseases together to provide support, information and signposting.
• Advocate and ensure a strong effective voice and participation in service development, treatment and delivery.
• Educate and improve knowledge, expertise and awareness.
• Innovate and find ways to deliver new and better services that meet the needs of people with a rare disease, their family and carers.
Sorry, there are no upcoming events