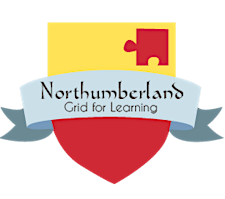 Northumberland RTC
The Northumberland ICT and e-Learning team is pleased to announce that it has been recognised as an Apple Regional Training Centre for 2019–2020.
Apple Regional Training Centres deliver courses to build the skills and confidence of educators to use Apple technology inside and outside the classroom. They are a community who share best practices and inspire excellence through teaching with Apple technology.
We have tried to make our RTC courses as accessible as possible and will be delivering across Northumberland at several schools kind enough to host our RTC events. 
These events are a fantastic way to ensure that you and your colleagues are using your iPads to their full potential and are ideal for both teachers and teaching assistants. If you're not sure which is the right course for you - get in touch. 
Jennifer.Harris@Northumberland.gov.uk   -   Sue.Wild01@Northumberland.gov.uk
Sorry, there are no upcoming events