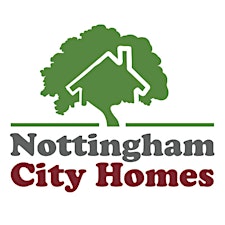 Nottingham City Homes
 IMPORTANT MESSAGE
The coronavirus is an international public health emergency. Here at Nottingham City Homes the health of our tenants and community partners is our highest priority.
Therefore all current classroom based session will operate within social distancing guidelines, in line with the latest government advice.
Nottingham City Homes
Named 'Outstanding Landlord of the Year' at the UK Housing Awards 2018, we manage and maintain more than 27,000 homes across the city of Nottingham.
One of the many benefits of being a Nottingham City Homes' resident is FREE access to our Tenant Academy.
The Tenant Academy is designed especially for you and your family, offering a wide variety of training and skills development opportunities to help you grow your potential.
A list of the current courses that are available to book on can be found below. To book on, click on the course that you're interested in and click 'register'. The first time you book on a course you'll need to create a username, password and provide some other details, including an email address. If you are having any difficulties booking on to a course, call us on 0115 746 9100.
Visit https://nottinghamcityhomes.org.uk/section/get-involved/your-skills/ for more information about the Nottingham City Homes' Tenant Academy, including online training options.