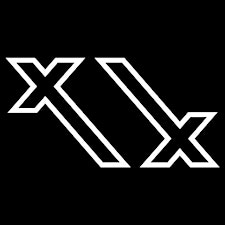 NSF CRXSS PLATFXRM FESTIVAL // SEE THE FUTURE OF STREET CULTURE
NSF CRXSS PLATFXRM FESTIVAL is back on Friday 8 and Saturday 9 November 
at Copeland Gallery in Peckham. 
Join us for a night of DJs, MCs, Rappers, vocalists, Hip Hop dance, digital art, independent film, live art encounters and more.
NSF CRXSS PLATFXRM's intimate gallery space in Peckham will allow you the opportunity to see live performances from artists who are set to blow up on the UK scene in 2020. 
*BOOK YOUR TICKETS BELOW* 
8 NOV
LIVE PERFORMANCE
A.I.M Collective
AQWEA
KEYAH/BLU
Nula
Wavy The Creator
Karimah Hassan with Ivan Michael Blackstock
plus dance supported by @nikelondon
9 NOV
LIVE PERFORMANCE
Isaiah Hull 
Liza Riabinina & Kate Luzan
LORD APEX
M.I.C
Wavy The Creator
Karimah Hassan with Ivan Michael Blackstock
plus dance supported by @nikelondon
THROUGHOUT THE FESTIVAL
ART, DIGITAL + FILM
Akinola Davies Jr
Jenn Nkiru
Jocelyn Anquetil
Nwaka
ODD VENTURE 
Quentin Deronzier
Serwah Attafuah
Taz Tron Delix
Tracy Sada
RESIDENT DJ
Kofi M
HOSTED BY 
Jodie Simone-Howe & Ivan Michael Blackstock 
Sorry, there are no upcoming events