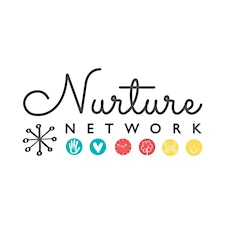 Nurture Network
Are you looking for a friendly and positive community in Lichfield? 
Nurture Network is a non-profit inclusive community whose mission is to bring people together from all walks of life. We run a range of 
accessible activities and events such as creative art sessions, family friendly business networking, focus groups and workshops.
Our mission is to create opportunities for everyone by supporting people in different aspects of their lives whatever their story. 
Nurture network helps our community:
connect with others through our community 

be encouraged and supported through our events

embrace personal development opportunities through our partners to grow in skills and confidence
By tapping into the heartbeat of our community to listen, we take stock of what we have learned and share it with each other. 
Nurture Network is an open and inclusive community bringing together people to share their experiences and help others by giving back, however small. 
If you would like to be a part of our vibrant community, we would love to see you. 
Our Story
The idea initially came in 2015 when Robin my son was born. Prior to having Robin I had built a career within the Marketing industry. Whilst on maternity, I was lucky enough to meet other like-minded parents, some of which also had their own business or dreams of owning one.
When Robin was six months old I setup my own business 'Brand Remarkable', it had always been a dream of mine, but now circumstances drove this decision. I was determined to take on further clients, but was struggling to find the time to attend other networking events in my area, as I was breastfeeding and unable to pay for childcare. The networking events I did attend were formal and structured. I was amazed nothing existed to support parents in business, and especially new parents who often find themselves with difficult career choices to make. So I decided to create a networking event that served a community that was under represented – and Nurture Network was "born'.
In 2017 Nurture Network was shortlisted in the Business Networking awards in the Midlands. In September 2017 Nurture Network Workshops & Nurture Natter playgroups launched!  Expanding our idea regionally from Lichfield to Sutton Coldfield whilst engaging and encouraging  the local community to connect, support and develop there business ideas. In 2018 we were invited to be part of the School for Social Entrepreneurs (SSE) programme supported by Big Lottery & Lloyds Bank. SSE programme delivers practical courses that empower, upskill and inspire social entrepreneurs; people with business ideas that benefit society. To date SSE have supported over 2,000 individuals to start or scale a social enterprise. We are proud to be one of them!
Sign up to our newsletter via our website www.nurturenetwork.co.uk to be the first to know about our upcoming events. 
Sorry, there are no upcoming events