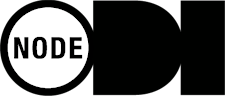 ODI Leeds
ODI Leeds, a Node of the Open Data Institute, was established in November 2013. It was created to explore and deliver the potential of open innovation with data at city scale. We work to improve lives, help people, and create value.
Find out more at https://odileeds.org
Email us at hello@odileeds.org
Founded by Sir Tim Berners-Lee and Professor Nigel Shadbolt in 2012, the Open Data Institute is an independent, non-profit, non-partisan, limited by guarantee company.
Privacy statement:
We, ODI Leeds, collect and process name and email address through the Eventbrite platform. We use this information to add people to our mailing list but only if they have opted-in via the ticket registration form. We also ask for information about dietary requirements and food allergies for catered events. This is used only for event planning and is not retained by us.
Eventbrite will store/manage data as outlined in their privacy statement.