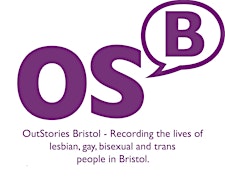 OutStories Bristol
OutStories Bristol is a voluntary association created to record the lives of LGBT people living in or connected to h Bristol, England and the surrounding area.
OutStories Bristol has objectives to...
Capture the stories of LGBT individuals living or associated with Bristol and it's surrounds;

Capture the stories in written, audio, video or other media;


Gather the publications and artefacts of the various campaign, commercial, social and support LGBT groups, meeting places and venues, that have come and gone over the years, through existing sources and research;

Manage the information so gathered;

Seek to archive the material in relevant public institutions;

Seek to have material displayed by relevant public institutions; and

Promote the use of the material telling the LGBT story in any form.
Sorry, there are no upcoming events