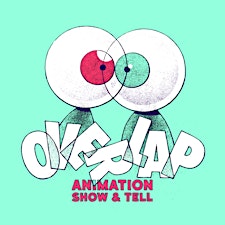 Overlap
A fun quarterly show & tell night for animators and animation lovers to show work, share ideas and hang out.
Next event is on December 9th. The prompt is 'SECRET', or whatever, it's our secret. If you have work you want to show submit it to hi@overlapsocial.com.
Follow Overlap on Twitter, Instagram, Facebook

Hosted by Louis Hudson. Funded by BFI Network.