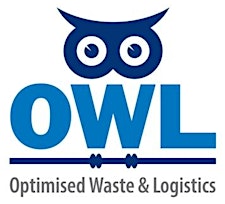 OWL - Optimised Waste & Logistics
The Optimised Waste & Logistics (OWL) partnership brings together suppliers from the waste, transport and logistics industries to develop products and services that are truly integrated.
As individual organisations OWL partners are specialists in their field and already successfully supply stand-alone products but by working in partnership with each other, and with professional organisations such as FORS, CILT and CIWM OWL is leading the way in both the development of fully-integrated solutions and driving up standards of safety and compliance.
OWL Roadshows are go-to events for both public sector and private fleet operators.  Topics covered include road transport air pollution, electric vehicles, driver risk management, vehicle compliance, efficient fleet operation plus legislation changes and technological advancements.
CPD points are available from CILT for attendance at OWL events.
CMS SupaTrak manage OWL events on behalf of OWL's Partners.