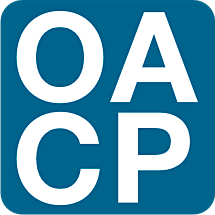 Oxfordshire Association of Care Providers
Oxfordshire Association of Care Providers (OACP)
Our strength is our members involvement!
As a local care provider association across England, and a Member of the Care Association Alliance with growing influence nationally, OACP is unique. Our organisation represents all settings across adult social care in Oxfordshire – residential and nursing homes, home care, community support services and voluntary sector organisations. We also manage the register for approved personal assistants for Oxfordshire under the Support with Confidence scheme, meaning we have contact from the very small to the very big provision. A varied membership allows OACP a unique view of the whole care sector across our County and its impact on our communities, invaluable to our Members and to our strategic partners and to the public.
OACP is a voice for its members. We make it our business to understand our members businesses. We are proactive and represent the social care sector both locally and nationally. Our aim is to promote and share best practice across our region. OACP is about bringing social care together for the benefit of all!