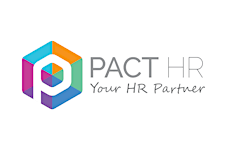 PACT HR
PACT HR is the premier Education HR Specialists. Delivering a variety of HR services to Nurseries, Schools, Academies, Multi Academy Trusts, and Colleges; tailored to meet your needs.
By working in partnership with us, you will benefit from our specialist expertise providing HR services in the education sector. This is reinforced by our unrivalled comprehension of how Government Policy, Legislation, and Statutory Regulations impact on the employment of staff, and how this affects the workplace.
Our unlimited, bespoke service is designed to respond specifically to your HR advisory and administration requirements. We also run Briefing Sessions throughout the year when there are updates and information, delivering important and pertinent information relevant to your organisation. 
Our annual subscription offers exceptional value for money. We are available when you need us and our service level agreement has no limits on the amount of time we spend with you or how often you can contact us – when you need us we are always there.
PACT HR also offers a selection of additional services; from Tailored In-house Training, DBS checks, Ongoing Business Development, Recruitment Advertising, Case Manager Support, and Online HR School Support. Giving you flexibility, convenience, and the expert support you need.