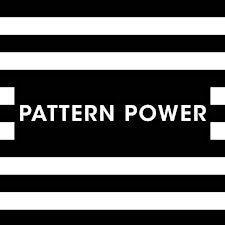 Patternity
PATTERNITY
Present
PATTERN POWER
- Superstripe
 Pattern Power —Superstripe is the first in an ongoing series of annual exhibitions and events, exploring the powerful presence of pattern and it's ability to positively connect us all.
 For the month of April 2013 cult pattern pioneers Patternity take over the Londonewcastle Project Space on Redchurch Street in East London.  
 Visitors will be immersed in an intriguing and tactile world of stripes as Patternity transport their iconic curation and ethos of 'celebrating pattern everywhere' boldly into the real world. 
 SUPERSTRIPE EXHIBITION — INDUSTRY TALKS AND EVENTS
WORKSHOPS AND DEMOS — DESIGN COLLABORATIONS  
FILM AND MUSIC NIGHTS — POP UP CAFE, BAR AND SHOP
ABOUT PATTERNITY
 Patternity is an award-winning creative organisation that specialises in the exploration and application of pattern. 
 Born from a united drive to blur the boundaries between disciplines and further the awareness and understanding of the world around us, Patternity projects go beyond the surface, using pattern as a vehicle to engage, educate and inspire.
 NEW YORK TIMES
"PATTERNITY is resolutely noncliché and renders
everyday bricks and mortar moot"
 VOGUE UK
"You'll adore PATTERNITY'S exhaustive research dedicated to all
things decorated, tessellated and patterned... "
 WALLPAPER*
"Spend a few moments at PATTERNITY and you'll
look at the world through fresh eyes"
 RESEARCH ARCHIVE / DESIGN STUDIO / EVENTS
 www.patternity.org
FURTHER INFORMATION 
Opening times 12.00 – 19.00 daily 
General admission to the exhibition is free
PATTERN POWER —Superstripe is a Not - For - Profit event
Sorry, there are no upcoming events