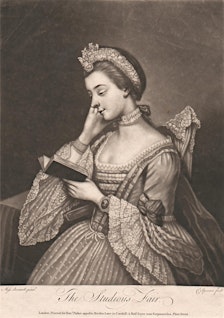 Paul Mellon Centre Doctoral Researchers Network
The DRN is a collective for doctoral students to acquire key skills critical to their research and professional development. 
The network will stage events and activities that will provide academic and CPD (continuing professional development) skills, such as workshops for dissertation writing, conference paper writing and presentation, preparing for upgrades and vivas, grant writing, and much more. The network will also provide opportunities for members to present on-going research, network with academics in the field, and provide assistance with applying for post-doctoral fellowships and jobs.
The DRN will serve as an opportunity for members to connect with colleagues all over the country, which will in turn create a supportive and creative environment that will aid members through the process of researching, writing, and publishing their dissertation.
In its aim to support and promote academic research and publishing in British art history, the Paul Mellon Centre is proud to be able to facilitate and support this forward looking endeavour, and look forward to encouraging the next generation of scholars.
To join the network send an email to doctoralresearchers@gmail.com with your name, university, and a brief description of your research. Follow us on Twitter: @PMCentreDRN
Sorry, there are no upcoming events